About The Authors
Sheltie Planet is a blog run by Becky Casale and Pete Casale, a couple of Sheltie fanatics based in Auckland, New Zealand.
I'm Becky, the creator of Sheltie Planet. I'm a blogger, a zoology student and mum of two human babies and two fur babies. I've been in love with Shelties for 11 years, ever since I met our first furball, Howard Woofington Moon.
Take a moment to read about the early years of Howard and Piper here. If you'd like to support our work, please download my Sheltie Anthology for everything you need to know about raising a Sheltie.
I also have a passion for evolutionary biology and the natural sciences. So if you like my style, do check out my other blog at Science Me with illustrated explainers on all aspects of science under the sun.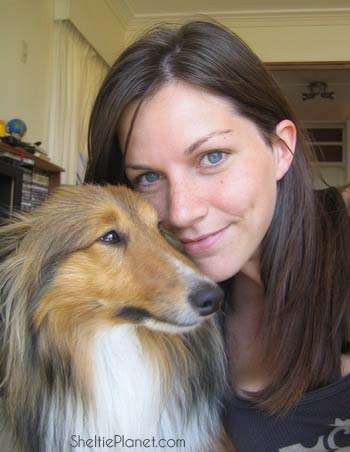 This site also benefits from a Pete. Pete independently designs websites and mobile apps for a living. He's also a student of philosophy and a lifelong animal lover. He contributes to Sheltie Planet by helping me with the technical stuff like web design, hosting and security. The website wouldn't look nearly this flash without him!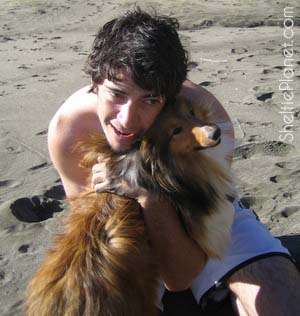 The Sheltie Planet Community
Thanks for taking the time to find out about us! We hope you'll stick around by joining one of our online communities:
Online Forums - Register now and talk woofy to your heart's content.
Facebook - Join the largest Facebook page for Sheltie lovers.
Instagram - Follow us on Instagram for regular bursts of cuteness.
YouTube - Watch hilarious videos of our furballs in action.
Flickr Album - Browse high quality photos of our Shelties.