Everything You Need to Know About Shelties!
What's Inside?
A goldmine of hands-on advice about caring for your Sheltie from puppyhood to old age.
Illustrated guides on grooming, healthcare, exercise, obedience, and training.
Personal stories and expert insights into the Shetland Sheepdog's evolution, personality, and innate behaviors.
Hundreds of gorgeous Sheltie photos shared by pet owners from around the world.
Loaded with love, you'll dig this user-friendly ebook on the smart, sensitive, and spirited nature of Shetland Sheepdogs. Built on expert advice and rounded with personal stories and photos, it's the ultimate guide to raising and training the furriest—and smartest—of small dog breeds.
A Sneak Peek at Shelties: The Complete Pet Owner's Guide
Meet Becky
Becky is the creator of Sheltie Planet, a long-running website on Shetland Sheepdogs, inspired by her own two beautiful furballs, Howard and Piper.
Becky has built her expertise by learning from professional breeders, researching the canine literature, talking to other pet owners around the world, and raising her own Shelties. She's halfway through her Bachelor of Science in Zoology, learning all about animal evolution, development, and behavior.
Today, Becky is training to be a science writer. As a professional writer and blogger, she's known for her ability to take complex information and communicate it to laymen with clarity. Becky is also a mother of two children, Fox and Kea, who were very naturally named after animals. She lives in Auckland, New Zealand.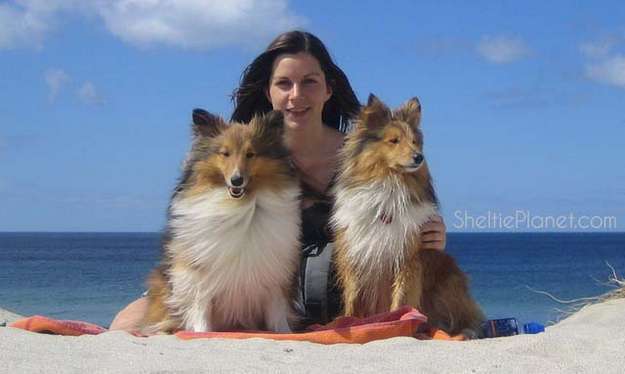 A Note from Becky
Thanks for checking out my book! As a fellow Sheltie fan, I know you'll thoroughly enjoy this labor of love. If you have any questions or comments about Shelties: The Complete Pet Owner's Guide, please feel free to email me at becky[at]sheltieplanet.com