Shelties: The Complete Pet Owner's Guide by Becky Casale
Living with a Sheltie comes with joys and challenges as you fall in love with this idiosyncratic dog breed. From house training to calming that intense alarm bark, raising a well-behaved Sheltie isn't difficult but it can be frustrating when you don't know what to do.
Download my 150-page guide now on everything you need to know about raising and caring for your Shetland Sheepdog, including:
A goldmine of information for new Sheltie owners
Detailed guides on healthcare, diet, grooming, and training
Insights into Sheltie instincts and problem behaviors
Hundreds of gorgeous pet Sheltie photos from our readers
Loaded with love, you'll dig this user-friendly guide built on 12 years of research plus my own experience of raising and training the furriest—and smartest—of small dog breeds.
Updated in 2021, you can download the ebook for $5 access on your desktop, tablet, or smartphone. Perfect for new puppy owners.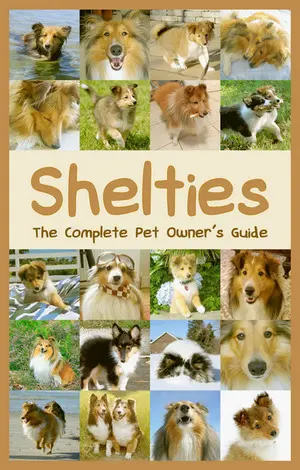 About The Author
Shelties is written by Becky Casale, the founder of the website Sheltie Planet, inspired by her two beautiful furballs, Howard and Piper.
Since 2008, she has developed a wealth of knowledge about the breed by caring for her own two Shelties, talking to breeders and pet owners, and researching the scientific literature. Besides blogging about her dogs, Becky is studying a Bachelor of Science and raising her two children. She lives in Auckland, New Zealand.