Shelties: The Complete Pet Owner's Guide
Shelties: The Complete Pet Owner's Guide is a 150-page illustrated PDF ebook on how to take care of your Shetland Sheepdog. Covering grooming, diet, health, training, exercise, stories, and more, you'll discover everything you need to know about raising this distinctive breed.
A goldmine of information for new and long-time Sheltie lovers
Illustrated with hundreds of Sheltie photos from around the world
Well-researched advice on Sheltie healthcare, grooming, and training
Fascinating insights into their evolution, personality, and behavior
Loaded with love, Shelties is an easy-to-digest ebook that costs just $7 to download for instant access on your desktop, tablet, or smartphone.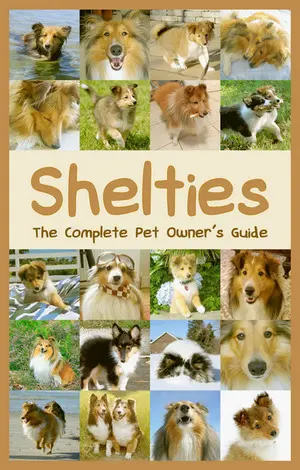 About The Author
My name is Rebecca Casale and I'm the founder of Sheltie Planet. Over 15 years I've developed a wealth of knowledge about the Shetland Sheepdog breed by caring for my own two Shelties, researching the literature, and talking to breeders and pet owners to hear their personal stories.
I'm a writer by trade (in 2023 I run Sheltie Planet and Science Me) and my passions include animals, evolution, and creative writing. I have two goofball kids named Fox and Kea. We live in Auckland in New Zealand.