Shelties: The Complete Pet Owner's Guide
Raising a Sheltie comes with many joys and challenges: housetraining, grooming, diet, exercise—and how can we forget that intense alarm bark!
I wrote Shelties to explain everything you need to know about caring for a Shetland Sheepdog from puppyhood to old age.
First-hand experience from a devoted Sheltie lover
Detailed advice on health, diet, grooming, and training
Insights into breed instincts and problem behaviors
100+ gorgeous Sheltie photos from our readers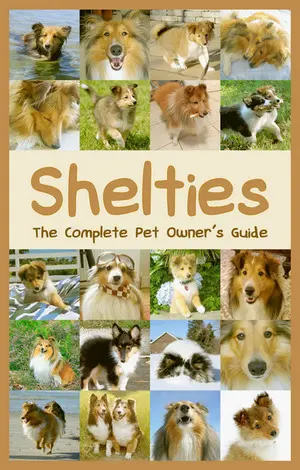 Loaded with love, this user-friendly guide is based on my 13 years of research and experience raising the smartest of small dogs.
The ebook costs $5 to download on your desktop, tablet, or smartphone as a PDF. Your purchase today supports my ongoing work at Sheltie Planet.
About The Author
Shelties is written by Becky Casale and inspired by her own two furballs, Howard and Piper.
Over the years she has developed a vault of knowledge about Shetland Sheepdogs through breeders, trainers, pet owners, and the literature.
Besides writing for Sheltie Planet, Becky is studying a degree in Biology and raising her human babies, Fox and Kea. She lives in Auckland, New Zealand.