Shelties: The Complete Pet Owner's Guide
Shelties: The Complete Pet Owner's Guide is a 150-page illustrated PDF ebook on how to take care of your Shetland Sheepdog's every whim: food, health, training, grooming, and hugs! For $7 you'll get instant access to:
A goldmine of information for Sheltie owners
Lavishly illustrated with hundreds of Sheltie photos
Detailed advice on healthcare, grooming, and training
Fascinating insights into evolution, personality, and behavior
Loaded with love, this is an easy-to-digest ebook on our favourite furballs. Buy it via PayPal for instant access on desktop or mobile.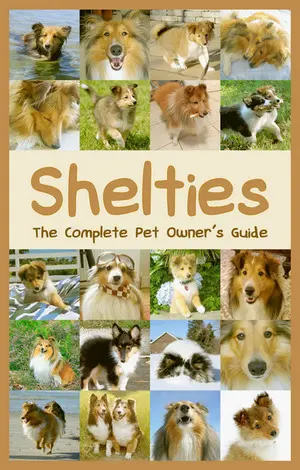 About The Author
My name is Rebecca Casale and I'm the founder of Sheltie Planet. Over the last 14 years I've developed a wealth of knowledge about the Shetland Sheepdog breed by caring for my own Shelties, researching the canine literature, and talking to breeders and pet owners.
I write two websites - Sheltie Planet and Science Me - while studying a BSc in Biology and raising my goofball kids, Fox and Kea. I live in Auckland, New Zealand. Thanks for visiting us today!