Find Sheltie Puppies in Australia
Find Sheltie puppies for sale near you. Search our extensive Australia directory of professional Shetland Sheepdog breeders.
NOTE: Professional breeders produce a few litters per year. They keep the potential champions and rehome pet-quality Sheltie puppies. Never buy puppies from puppy mills or pet stores.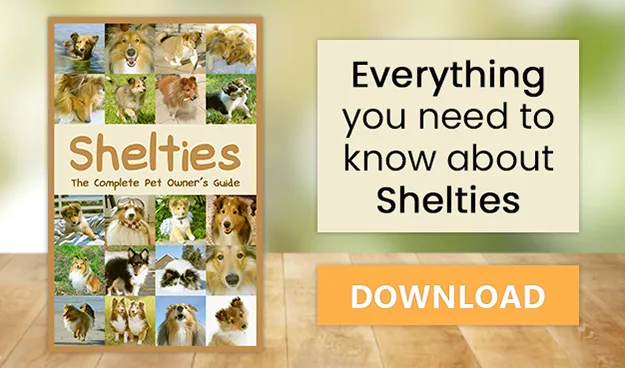 Sheltie Breeders in New South Wales
| | |
| --- | --- |
| Breeder | Kelanmee Shetland Sheepdogs |
| Location | Southern Highlands, New South Wales |
| Contact | kelanmeeshelties.com |
| | |
| --- | --- |
| Breeder | Deerod Shetland Sheepdogs |
| Location | New South Wales |
| Contact | deerod.net |
| | |
| --- | --- |
| Breeder | Hartly Shetland Sheepdogs |
| Location | Wagga Wagga, New South Wales |
| Contact | hartlyshelties.com |
| | |
| --- | --- |
| Breeder | Daydream Shetland Sheepdogs |
| Location | Sydney, New South Wales |
| Contact | Dogz Online Profile |
| | |
| --- | --- |
| Breeder | Peerielee Shetland Sheepdogs |
| Location | Silverdale, New South Wales |
| Contact | dogzonline.com |
| | |
| --- | --- |
| Breeder | Donteray Kennels |
| Location | Lower Hunter Valley, New South Wales |
| Contact | Dogz Online Profile |
| | |
| --- | --- |
| Breeder | Lyndream Shetland Sheepdogs |
| Location | Yerong Creek, New South Wales |
| Contact | Dogz Online Profile |
| | |
| --- | --- |
| Breeder | Shelbrae Shetland Sheepdogs |
| Location | Orange, New South Wales |
| Contact | Dogz Online Profile |
Sheltie Breeders in Tasmania
Sheltie Breeders in Queensland
| | |
| --- | --- |
| Breeder | Shatrin Shetland Sheepdogs |
| Location | Rockhampton, Queensland |
| Contact | Dogz Online Profile |
Sheltie Breeders in South Australia
| | |
| --- | --- |
| Breeder | Shelsian Shetland Sheepdogs |
| Location | Woodcroft, South Australia |
| Contact | shelsian.com |
Sheltie Breeders in Victoria
| | |
| --- | --- |
| Breeder | Montage Shetland Sheepdogs |
| Location | Port Melbourne, Victoria |
| Contact | Dogz Online Profile |
| | |
| --- | --- |
| Breeder | Louanda Shetland Sheepdogs |
| Location | Ballarat, Victoria |
| Contact | Dogs Net Page |
| | |
| --- | --- |
| Breeder | Shelkeera (Retrievers and Shelties) |
| Location | Wonthaggi, Victoria |
| Contact | Dogz Online Profile |
Sheltie Breeders in Western Australia
| | |
| --- | --- |
| Breeder | Lurikeen Shetland Sheepdogs |
| Location | Perth, Western Australia |
| Contact | Dogz Online Profile |
| | |
| --- | --- |
| Breeder | Arajento Shetland Sheepdogs |
| Location | Perth, Western Australia |
| Contact | Dogz Online Profile |