Find Sheltie Puppies in The UK
Find Sheltie puppies for sale near you. Search our extensive UK directory of professional Shetland Sheepdog breeders.
NOTE: Professional breeders produce a few litters per year. They keep the potential champions and rehome pet-quality Sheltie puppies. Never buy puppies from puppy mills or pet stores. Remember, you can also adopt a Sheltie from a UK Sheltie Rescue.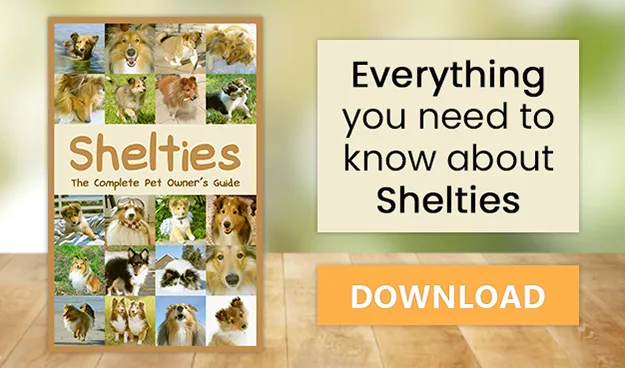 Sheltie Breeders in Anglesey
| | |
| --- | --- |
| Breeder | Ballidorn Beardies and Shelties |
| Location | Benllech Bay |
| Contact | balidorn.co.uk |
Sheltie Breeders in Avon
| | |
| --- | --- |
| Breeder | Marricksham Shelties |
| Location | Bristol |
| Contact | marrickshamshelties [at] hotmail.com |
Sheltie Breeders in Ayrshire
| | |
| --- | --- |
| Breeder | Canderside Shetland Sheepdogs |
| Location | Ayr |
| Contact | 01292 592 917 |
| | |
| --- | --- |
| Breeder | Dasgeda Shetland Sheepdogs |
| Location | Darvel |
| Contact | dasgeda [at] gmail.com |
Sheltie Breeders in Buckinghamshire
| | |
| --- | --- |
| Breeder | Bordamour Shetland Sheepdogs |
| Location | Aylesbury |
| Contact | bordamour [at] hotmail.com |
| | |
| --- | --- |
| Breeder | Stormraven Shelties |
| Location | Peterborough |
| Contact | sheilaraaff [at] yahoo.co.uk |
| | |
| --- | --- |
| Breeder | Razda Shelties |
| Location | Huntingdon |
| Contact | kellique [at] talk21.com |
Sheltie Breeders in Carmarthenshire
| | |
| --- | --- |
| Breeder | Albanyrose Shetland Sheepdogs |
| Location | Llanelli |
| Contact | 07773 257 455 |
| | |
| --- | --- |
| Breeder | Amanda Davies |
| Location | Llanelli |
| Contact | adavies519 [at] btinternet.com |
| | |
| --- | --- |
| Breeder | Mistmere Shetland Sheepdogs |
| Location | Ammanford |
| Contact | harries658 [at] btinternet.com |
Sheltie Breeders in Ceredigion
| | |
| --- | --- |
| Breeder | Chanpamar Shetland Sheepdogs |
| Location | Cardigan |
| Contact | christine [at] chanpamar.fsnet.co.uk |
Sheltie Breeders in Cheshire
| | |
| --- | --- |
| Breeder | Edglonian Shetland Sheepdogs |
| Location | Stockport, Cheshire |
| Contact | 01614 409 561 |
| | |
| --- | --- |
| Breeder | Wallastowns Shetland Sheepdogs |
| Location | Wirral |
| Contact | champdogs.co.uk/breeder/19121 |
| | |
| --- | --- |
| Breeder | Meadowrise Shetland Sheepdogs |
| Location | Crewe |
| Contact | sunnylawns [at] me.com |
Sheltie Breeders in Cleveland
| | |
| --- | --- |
| Breeder | Kyleash Shetland Sheepdogs |
| Location | Middlesborough |
| Contact | 01642 464 323 |
| | |
| --- | --- |
| Breeder | Erjon Shetland Sheepdogs |
| Location | Saltburn |
| Contact | erjoncollies [at] gmail.com |
Sheltie Breeders in Cornwall
| | |
| --- | --- |
| Breeder | Lavika Shetland Sheepdogs |
| Location | Saltash |
| Contact | lavika.co.uk |
Sheltie Breeders in County Durham
| | |
| --- | --- |
| Breeder | Funfastquick Agility Dogs |
| Location | Consett |
| Contact | pennygarnercarpenter [at] gmail.com |
| | |
| --- | --- |
| Breeder | Smiddyshaw Shetland Sheepdogs |
| Location | Consett |
| Contact | jayne_clegram [at] hotmail.com |
| | |
| --- | --- |
| Breeder | Simcourt Shetland Sheepdogs |
| Location | Bishop Auckland |
| Contact | simcourt [at] ntlworld.com |
Sheltie Breeders in Cumbria
| | |
| --- | --- |
| Breeder | Briarmere Shetland Sheepdogs |
| Location | Underbarrow |
| Contact | briarmere.co.uk |
Sheltie Breeders in Devon
| | |
| --- | --- |
| Breeder | Reubicia Shetland Sheepdogs |
| Location | Ashburton |
| Contact | patjackman39 [at] gmail.com |
| | |
| --- | --- |
| Breeder | Lynviews Shelties |
| Location | Plymouth |
| Contact | david [at] davery.orangehome.co.uk |
| | |
| --- | --- |
| Breeder | Dippersmoor Shelties |
| Location | Sidmouth |
| Contact | jtunnicliffe5 [at] gmail.com |
Sheltie Breeders in Derbyshire
| | |
| --- | --- |
| Breeder | Borderpride Shetland Sheepdogs |
| Location | Swadlincote |
| Contact | borderpride.com |
Sheltie Breeders in East Yorkshire
| | |
| --- | --- |
| Breeder | Shannmie Shetland Sheepdogs |
| Location | Aldbrough |
| Contact | shannmie.co.uk |
| | |
| --- | --- |
| Breeder | Mesdames Taylor & Greenwod |
| Location | Hull |
| Contact | mgreenwood377 [at] btinternet.com |
Sheltie Breeders in Hampshire
| | |
| --- | --- |
| Breeder | Evaldos Shelties |
| Location | Southampton |
| Contact | 07815 628 811 / smievl3 [at] aol.com |
| | |
| --- | --- |
| Breeder | Fleurdemai Shelties |
| Location | Ash |
| Contact | 01252 315 011 / fleurdemail [at] aol.com |
| | |
| --- | --- |
| Breeder | Kelgrove Shetland Sheepdogs |
| Location | Waterlooville |
| Contact | 02392 258 266 / joyreynolds.kelgrove [at] talktalk.net |
Sheltie Breeders in Fife
| | |
| --- | --- |
| Breeder | Degallo Shetland Sheepdogs |
| Location | Cupar |
| Contact | 01334 653 485 / leandascott [at] hotmail.com |
Sheltie Breeders in Glasgow
| | |
| --- | --- |
| Breeder | Bluequarry Shetland Sheepdogs |
| Location | Lenzie |
| Contact | 01417 751 853 / dshaw8 [at] btinternet.com |
Sheltie Breeders in Herefordshire
Sheltie Breeders in Hertfordshire
| | |
| --- | --- |
| Breeder | Mosardi Shetland Sheepdogs |
| Location | Bishops Stortford |
| Contact | batty297 [at] btinternet.com |
| | |
| --- | --- |
| Breeder | Shemist Shetland Sheepdogs |
| Location | Bishops Stortford |
| Contact | 01279 812 989 / shemist_stock [at] hotmail.co.uk |
Sheltie Breeders in Highlands
| | |
| --- | --- |
| Breeder | Lynn Whitehead |
| Location | Kyle |
| Contact | 01478 660 276 |
Sheltie Breeders in Kent
| | |
| --- | --- |
| Breeder | Shaylin Shelties |
| Location | Sheppey |
| Contact | 01795 876 381 / lindawoodhams [at] hotmail.com |
| | |
| --- | --- |
| Breeder | Glentarney Shetland Sheepdogs |
| Location | Gravesend |
| Contact | 01474 363 736 |
| | |
| --- | --- |
| Breeder | Dukeson Shetland Sheepdogs |
| Location | Ashford |
| Contact | dukesonshelties.tripod.com |
| | |
| --- | --- |
| Breeder | Evad Shetland Sheepdogs |
| Location | Ashford |
| Contact | 01233 732 340 / evadshelties [at] yahoo.co.uk |
| | |
| --- | --- |
| Breeder | Valdosta Shetland Sheepdogs |
| Location | Bromley |
| Contact | 07765 860 696 / valdosta [at] hotmail.co.uk |
Sheltie Breeders in Lancashire
| | |
| --- | --- |
| Breeder | Arctic Frost Shelties |
| Location | Whalley |
| Contact | 07780 438 360 |
| | |
| --- | --- |
| Breeder | Shellamoyed Shetland Sheepdogs |
| Location | Morecambe |
| Contact | 01524 851 239 / debbyfisher654 [at] hotmail.com |
| | |
| --- | --- |
| Breeder | Robert McDonald |
| Location | St Annes |
| Contact | 07538 841 242 / ramsys2003 [at] hotmail.com |
Sheltie Breeders in Leicestershire
| | |
| --- | --- |
| Breeder | Cheryldene Kennels |
| Location | Lutterworth |
| Contact | 07764 404 894 / cheryl [at] thekennel.f9.co.uk |
| | |
| --- | --- |
| Breeder | Dazlerock Shetland Sheepdogs |
| Location | Barwell |
| Contact | 07775 603 986 |
Sheltie Breeders in Middlesex
| | |
| --- | --- |
| Breeder | Shougie Shetland Sheepdogs |
| Location | Uxbridge |
| Contact | 01985 271 711 / jenny.dias [at] btinternet.com |
Sheltie Breeders in Norfolk
| | |
| --- | --- |
| Breeder | Richmaus Shetland Sheepdogs |
| Location | King's Lynn |
| Contact | 01553 829 291 / richmaus30 [at] gmail.com |
Sheltie Breeders in North Wales
Sheltie Breeders in North Yorkshire
| | |
| --- | --- |
| Breeder | Tuffeigha Shetland Sheepdogs |
| Location | Northallerton |
| Contact | 01677 424 296 / joan.tuffeigha [at] tiscali.co.uk |
| | |
| --- | --- |
| Breeder | Channerswick Shetland Sheepdogs |
| Location | Harrogate |
| Contact | theredwitch [at] msn.com |
Sheltie Breeders in Northamptonshire
| | |
| --- | --- |
| Breeder | Hall of Dreams Shetland Sheepdogs |
| Location | Brackley |
| Contact | 01280 701 441 / sheltieuk [at] yahoo.com |
| | |
| --- | --- |
| Breeder | Sanscott Shetland Sheepdogs |
| Location | Long Buckby |
| Contact | 01327 843 034 / falmanac [at] tiscali.co.uk |
| | |
| --- | --- |
| Breeder | Kazaura Shetland Sheepdogs |
| Location | Daventry |
| Contact | 01327 315 054 |
Sheltie Breeders in Northern Ireland
| | |
| --- | --- |
| Breeder | Cinbaramy Shetland Sheepdogs |
| Location | Kircubbin |
| Contact | cinbaramy.co.uk |
Sheltie Breeders in Northumberland
| | |
| --- | --- |
| Breeder | Ronansprey Rough Collies and Shetland Sheepdogs |
| Location | Blyth |
| Contact | ronansprey.atwebpages.com |
| | |
| --- | --- |
| Breeder | Jacquard Shetland Sheepdogs |
| Location | Morpeth |
| Contact | 01670 516 242 / pam.east [at] btinternet.com |
| | |
| --- | --- |
| Breeder | Danrobien Shetland Sheepdogs |
| Location | Berwick Upon Tweed |
| Contact | danrobien.webs.com |
| | |
| --- | --- |
| Breeder | Baishel Shetland Sheepdogs |
| Location | Prudhoe |
| Contact | 01661 835 437 |
Sheltie Breeders in Nottinghamshire
| | |
| --- | --- |
| Breeder | Gemshell Shetland Sheepdogs |
| Location | Huthwaite |
| Contact | 07969 675 649 / kateparry22 [at] outlook.com |
| | |
| --- | --- |
| Breeder | Janet Ambler |
| Location | Newark |
| Contact | 01777 872 462 / janetambler1945 [at] btinternet.com |
| | |
| --- | --- |
| Breeder | Pepperhill Shetland Sheepdogs |
| Location | Nottingham |
| Contact | pepperhill.co.uk |
| | |
| --- | --- |
| Breeder | Michele Wesson |
| Location | Sutton-in-Ashfield |
| Contact | michelewesson [at] hotmail.com |
Sheltie Breeders in Perthshire
| | |
| --- | --- |
| Breeder | Japaro Shetland Sheepdogs |
| Location | Glendevon |
| Contact | 01259 781 233 |
Sheltie Breeders in Shropshire
| | |
| --- | --- |
| Breeder | Milwyr Sheepdogs |
| Location | Oswestry |
| Contact | 01691 658 368 / jacquinikx [at] aol.com |
| | |
| --- | --- |
| Breeder | Gayden Shetland Sheepdogs |
| Location | Shrewsbury |
| Contact | 01694 731 411 / gayden.shelties [at] yahoo.co.uk |
| | |
| --- | --- |
| Breeder | Jenacis Shetland Sheepdogs |
| Location | Ludlow |
| Contact | 01584 872 627 / jenacis [at] aol.com |
| | |
| --- | --- |
| Breeder | Castlerose Shetland Sheepdogs |
| Location | Whitchurch |
| Contact | 01948 667 708 / shelties [at] castlerose.com |
Sheltie Breeders in Somerset
| | |
| --- | --- |
| Breeder | Lanteague Shetland Sheepdogs |
| Location | Taunton |
| Contact | 01460 281 907 / rosieperry1 [at] hotmail.co.uk |
Sheltie Breeders in Suffolk
| | |
| --- | --- |
| Breeder | Shelridge Shetland Sheepdogs |
| Location | Sudbury |
| Contact | shelridge.org |
Sheltie Breeders in South Gloucestershire
| | |
| --- | --- |
| Breeder | Philhope Shetland Sheepdogs |
| Location | Bristol |
| Contact | 01454 612 228 / spierce815 [at] gmail.com |
Sheltie Breeders in South Yorkshire
| | |
| --- | --- |
| Breeder | Hillhenry Shelties |
| Location | Barnsley |
| Contact | 07944 807 165 / hillhenryshelties [at] hotmail.co.uk |
| | |
| --- | --- |
| Breeder | Mr & Mrs E W Ball |
| Location | Rotherham |
| Contact | 01709 816 885 |
Sheltie Breeders in Surrey
| | |
| --- | --- |
| Breeder | Zaniah Show Dogs |
| Location | Lingfield |
| Contact | 07539 969 372 / zaniahshowdogs [at] hotmail.com |
| | |
| --- | --- |
| Breeder | Tighness Shetland Sheepdogs |
| Location | Merstham |
| Contact | 01737 559 978 / lindawhittington [at] yahoo.co.uk |
| | |
| --- | --- |
| Breeder | Esterbon Shetland Sheepdogs |
| Location | Lingfield |
| Contact | 01342 835 079 / esterbon [at] hotmail.co.uk |
| | |
| --- | --- |
| Breeder | Willowgarth Shetland Sheepdogs |
| Location | Byfleet |
| Contact | 01932 406 898 / willowgarthshelties [at] hotmail.co.uk |
Sheltie Breeders in Warwickshire
Sheltie Breeders in West Midlands
| | |
| --- | --- |
| Breeder | Tolarock Shetland Sheepdogs |
| Location | Coventry |
| Contact | elspetparker [at] aol.com |
Sheltie Breeders in West Yorkshire
| | |
| --- | --- |
| Breeder | Bellacreek Shetland Sheepdogs |
| Location | Tingley |
| Contact | 01132 538 415 |
| | |
| --- | --- |
| Breeder | Melneg Shetland Sheepdogs |
| Location | Brighthouse |
| Contact | 01422 371 601 / martyn.garvey [at] tiscali.co.uk |
| | |
| --- | --- |
| Breeder | Lynaire Shetland Sheepdogs |
| Location | Wakefield |
| Contact | 01924 822 413 |
| | |
| --- | --- |
| Breeder | Bradmigail Shetland Sheepdogs |
| Location | Pontefract |
| Contact | 07792 763 980 |
| | |
| --- | --- |
| Breeder | Amethrickeh Shetland Sheepdogs |
| Location | Dewsbury |
| Contact | 01924 461 046 |
| | |
| --- | --- |
| Breeder | Highbrook Shetland Sheepdogs |
| Location | Leeds |
| Contact | 01132 370 952 / dogs [at] highbrook.com |
Sheltie Breeders in Wiltshire
| | |
| --- | --- |
| Breeder | Lorainian Shetland Sheepdogs |
| Location | Melksham |
| Contact | 01225 705 028 / lorainian [at] hotmail.co.uk |
Sheltie Breeders in Worcestershire
| | |
| --- | --- |
| Breeder | Lanacy Shetland Sheepdogs |
| Location | Evesham |
| Contact | 01386 641 054 / yrcrosbie [at] gmail.com |
| | |
| --- | --- |
| Breeder | Jayshelm Shetland Sheepdogs |
| Location | Evesham |
| Contact | 01386 881 905 |
| | |
| --- | --- |
| Breeder | Ruscombe Shetland Sheepdogs |
| Location | Pershore |
| Contact | 01386 861 019 / sandytinker [at] ip3.co.uk |