Find Sheltie Puppies in The USA
Find Sheltie puppies for sale near you. Search our extensive US directory of professional Shetland Sheepdog breeders.
NOTE: Professional breeders produce a few litters per year. They keep the potential champions and rehome pet-quality Sheltie puppies. Never buy puppies from puppy mills or pet stores. Remember, you can also adopt a Sheltie from a Sheltie Rescue near you.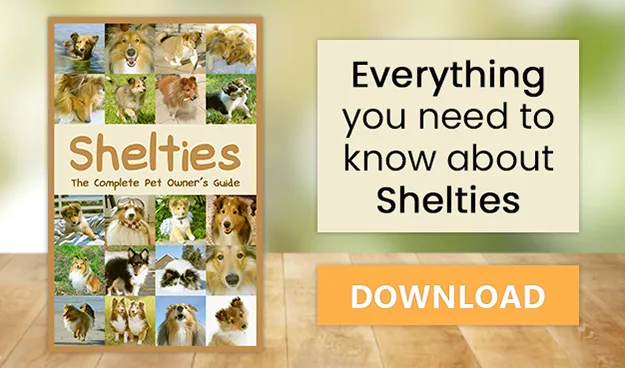 Sheltie Breeders in Alabama
Sheltie Breeders in Arizona
| | |
| --- | --- |
| Breeder | Istari Shelties |
| Location | Phoenix, Arizona |
| Contact | istari.info |
Sheltie Breeders in Arkansas
Sheltie Breeders in California
| | |
| --- | --- |
| Breeder | E' Dees Shelties |
| Location | California |
| Contact | edee [at] directcon.net |
Sheltie Breeders in Colorado
Sheltie Breeders in Connecticut
| | |
| --- | --- |
| Breeder | Barbara Paine, Asharon Shelties |
| Location | Salem, Connecticut |
| Contact | 860-889-1772 / mdpaine [at] snet.net |
| | |
| --- | --- |
| Breeder | Barbara Kenealy, Rockwood Shetland Sheepdogs |
| Location | Moosup, Connecticut |
| Contact | rockwoodshelties.com |
| | |
| --- | --- |
| Breeder | Rosmoor Shelties |
| Location | Connecticut |
| Contact | rosmoor.com |
Sheltie Breeders in Delaware
| | |
| --- | --- |
| Breeder | Jennifer Milani, Maplecove Shetland Sheepdogs |
| Location | Brandywine Valley, Delaware |
| Contact | maplecove.com |
| | |
| --- | --- |
| Breeder | Debbie Willoughby, Wilobrez Shelties |
| Location | Middletown, Delaware |
| Contact | wilobrez1.tripod.com |
Sheltie Breeders in Florida
| | |
| --- | --- |
| Breeder | Annessa's Shetland Sheepdogs |
| Location | Orlando, Florida |
| Contact | 407-886-3700 / honestly14 [at] earthlink.net |
| | |
| --- | --- |
| Breeder | Bill and Irene Munsey, Donlyn Shelties |
| Location | Plant City, Florida |
| Contact | donlynshelties.com |
| | |
| --- | --- |
| Breeder | Anna Whiting, Highfields Shelties |
| Location | West Palm Beach, Florida |
| Contact | highfieldshelties.com |
| | |
| --- | --- |
| Breeder | Sheile and Lucky Coleman, Kry'san Shelties |
| Location | Jacksonville, Florida |
| Contact | 904-714-4069 / krysan [at] comcast.net |
| | |
| --- | --- |
| Breeder | Nina and Joe Plail, Plail's Sheltie Ranch |
| Location | Webster, Florida |
| Contact | 352-568-0862 / sheltieranch [at] aol.com |
| | |
| --- | --- |
| Breeder | Ruth and Bill Tindle, Sequoia Shetland Sheepdogs |
| Location | Panama City, Florida |
| Contact | 850-722-4719 / rtindle828 [at] aol.com |
| | |
| --- | --- |
| Breeder | Sunsational Shelties |
| Location | Dunedin, Florida |
| Contact | webmaster [at] sunsational-shelties.com |
Sheltie Breeders in Georgia
| | |
| --- | --- |
| Breeder | David and Kelly Hester, Chelsea Creek Shelties |
| Location | North West Georgia |
| Contact | 706-862-2409 / kdhester [at] alltel.net |
| | |
| --- | --- |
| Breeder | Rod, Southcrest Shetland Sheepdogs |
| Location | Atlanta, Georgia |
| Contact | 678-923-2327 |
| | |
| --- | --- |
| Breeder | Geoff and Peggy Browne, Bronwyn Shelties |
| Location | Dacula, Georgia |
| Contact | 770-339-2944 / geoffreybrowne [at] bellsouth.net |
Sheltie Breeders in Hawaii
| | |
| --- | --- |
| Breeder | Donna Crabtree, GorDon Shelties |
| Location | Kailua Kona, Hawaii |
| Contact | gordonshelties.com |
| | |
| --- | --- |
| Breeder | Susan F. Ancheta, Jisude Shelties |
| Location | Hilo, Hawaii |
| Contact | jisudeshelties.com |
Sheltie Breeders in Idaho
| | |
| --- | --- |
| Breeder | Clan Duncan Shelties |
| Location | Idaho |
| Contact | danaq [at] aol.com |
Sheltie Breeders in Illinois
| | |
| --- | --- |
| Breeder | Therese Poirier, Saranac Shelties |
| Location | Edwardsville, Illinois |
| Contact | saranacshelties.com |
| | |
| --- | --- |
| Breeder | Carloway Shelties |
| Location | Illinois |
| Contact | carloway [at] att.net |
| | |
| --- | --- |
| Breeder | Carol Steiner, Honeyblossom Collies and Shelties |
| Location | New Lenox, Illinois |
| Contact | honeyblossomcollies.com |
Sheltie Breeders in Indiana
| | |
| --- | --- |
| Breeder | Kathryn and Gretchen Hensley, Rushwind Shelties |
| Location | Indiana |
| Contact | rushwindshelties.com |
Sheltie Breeders in Iowa
| | |
| --- | --- |
| Breeder | Alexa Brink, Allie's Legacy |
| Location | Oakland, Iowa |
| Contact | 712-482-5588 / allieslegacy [at] att.net |
| | |
| --- | --- |
| Breeder | Jeannette Powers-Hodson, Kell Shelties |
| Location | Swan, Iowa |
| Contact | kellshelties.com |
Sheltie Breeders in Kansas
| | |
| --- | --- |
| Breeder | Kat and Cal McGuire, Majestic Shelties |
| Location | Wichita, Kansas |
| Contact | 316-880-2995 / majesticshelties [at] gmail.com |
Sheltie Breeders in Kentucky
Sheltie Breeders in Louisiana
Sheltie Breeders in Maine
| | |
| --- | --- |
| Breeder | Cathcance Shetland Sheepdogs |
| Location | Topsham, Maine |
| Contact | 207-729-0478 / lbernier [at] gwi.net |
Sheltie Breeders in Maryland
| | |
| --- | --- |
| Breeder | Ric O'Shar Shelties |
| Location | Little Orleans, Maryland |
| Contact | ricoshar.20m.com |
Sheltie Breeders in Massachusetts
| | |
| --- | --- |
| Breeder | Genesis Shelties |
| Location | Hanson, Massachusetts |
| Contact | whalendogs [at] yahoo.com |
| | |
| --- | --- |
| Breeder | Foxglove Shelties |
| Location | Carlisle, Massachusetts |
| Contact | kschive [at] ma.ultranet.com |
| | |
| --- | --- |
| Breeder | Cindahope Shelties |
| Location | Massachusetts |
| Contact | cindahope.com |
| | |
| --- | --- |
| Breeder | BTI Shelties |
| Location | Massachusetts |
| Contact | 508-966-3768 / db_two [at] yahoo.com |
| | |
| --- | --- |
| Breeder | Kathy Ryan, Sunaire Shelties |
| Location | Norwood, Massachusetts |
| Contact | sunaireshelties [at] msn.com |
Sheltie Breeders in Michigan
| | |
| --- | --- |
| Breeder | Agape Shelties |
| Location | Grand Ledge, Michigan |
| Contact | 517-627-3162 |
| | |
| --- | --- |
| Breeder | Baker Park Shelties |
| Location | St Louis, Michigan |
| Contact | 989-681-2054 |
| | |
| --- | --- |
| Breeder | Hidows Shetland Sheepdogs |
| Location | Michigan |
| Contact | hidows [at] greatlakes.net |
| | |
| --- | --- |
| Breeder | ShadowBrook Shelties |
| Location | Grass Lake, Michigan |
| Contact | 517-522-3286 / mrsgee33 [at] aol.com |
| | |
| --- | --- |
| Breeder | Walters' Way Shelties |
| Location | Burton, Michigan |
| Contact | waltersway.com |
| | |
| --- | --- |
| Breeder | Walt & Mary Christensen, Neahm Shelties |
| Location | Westland, Michigan |
| Contact | 734-421-7065 / waltmary [at] comcast.net |
| | |
| --- | --- |
| Breeder | KM Shelties |
| Location | Scottville, Michigan |
| Contact | bettysbarn.net |
Sheltie Breeders in Minnesota
| | |
| --- | --- |
| Breeder | Somerhaven Shelties |
| Location | Northern Minnesota |
| Contact | somerhaven.com |
| | |
| --- | --- |
| Breeder | Weis Shelties |
| Location | Redwood Falls, Minnesota |
| Contact | weissheltie.com |
Sheltie Breeders in Missouri
| | |
| --- | --- |
| Breeder | George and Tatsuko Danforth, Romayne Shelties |
| Location | Oak Grove, Missouri |
| Contact | 816-690-6413 / gdanf [at] earthlink.net |
| | |
| --- | --- |
| Breeder | Rapporlee Shetland Sheepdogs |
| Location | Cedar Hill, Missouri |
| Contact | rapporlee.com |
Sheltie Breeders in Montana
Sheltie Breeders in Nebraska
Sheltie Breeders in Nevada
Sheltie Breeders in New Hampshire
Sheltie Breeders in New Jersey
| | |
| --- | --- |
| Breeder | Aneita Frey, AllSpice Shelties |
| Location | Bridgewater, New Jersey |
| Contact | a.frey [at] asdc.net |
| | |
| --- | --- |
| Breeder | Florence Martin, High Born Shelties |
| Location | Belleville, New Jersey |
| Contact | 973-751-2079 / flo [at] highbornshelties.com |
Sheltie Breeders in New York
| | |
| --- | --- |
| Breeder | Julie Blasi, Beacon Shelties |
| Location | New York |
| Contact | 516-353-6361 / beaconshelties [at] att.net |
| | |
| --- | --- |
| Breeder | Kimark Shelties |
| Location | Niverville, New York |
| Contact | 518-784-2413 / bhackel [at] berk.com |
| | |
| --- | --- |
| Breeder | M&M Shelties |
| Location | New York |
| Contact | mmshelties [at] mmshelties.com |
Sheltie Breeders in North Carolina
| | |
| --- | --- |
| Breeder | Kimberley Cox, Cox Shelties of Mayberry |
| Location | Pilot Mt, North Carolina |
| Contact | 336-374-7403 / kicox27041 [at] yahoo.com |
| | |
| --- | --- |
| Breeder | Lindores Shetland Sheepdogs |
| Location | Jacksonville, North Carolina |
| Contact | 937-830-6827 / lindoresshelties [at] gmail.com |
| | |
| --- | --- |
| Breeder | Wistwin Shelties |
| Location | Fuquay Varina, North Carolina |
| Contact | wistwin.com |
| | |
| --- | --- |
| Breeder | Amelina Shelties |
| Location | Greenville, North Carolina |
| Contact | shelties [at] suddenlink.net |
| | |
| --- | --- |
| Breeder | Candace Sasser, Candescent Shetland Sheepdogs |
| Location | Stanley, North Carolina |
| Contact | candescentshelties.com |
Sheltie Breeders in Ohio
| | |
| --- | --- |
| Breeder | Daisy Chain Shelties |
| Location | Dayton, Ohio |
| Contact | 937-431-1504 / purath [at] hotmail.com |
| | |
| --- | --- |
| Breeder | Lerwick Shelties |
| Location | Ohio |
| Contact | 614-849-2911 / mwi9136772 [at] aol.com |
| | |
| --- | --- |
| Breeder | Meadowing Shetland Sheepdogs |
| Location | Pataskala, Ohio |
| Contact | meadowind [at] insight.rr.com |
| | |
| --- | --- |
| Breeder | Paragon Shelties |
| Location | Ohio |
| Contact | 330-607-1477 / paragonshelties [at] neo.rr.com |
| | |
| --- | --- |
| Breeder | Sherri Nester, Falmist Shelties |
| Location | Ohio |
| Contact | 567-224-3271 / javared5 [at] gmail.com |
Sheltie Breeders in Oklahoma
| | |
| --- | --- |
| Breeder | Okies Shelties |
| Location | Tulsa, Oklahoma |
| Contact | okies.com |
Sheltie Breeders in Oregon
| | |
| --- | --- |
| Breeder | Cherden Shelties |
| Location | Scappoose, Oregon |
| Contact | 503-543-2993 / cherden11 [at] netzero.net |
| | |
| --- | --- |
| Breeder | Coronet Shelties |
| Location | Medford,Oregon |
| Contact | 541-773-5295 / kjettinger [at] charter.net |
| | |
| --- | --- |
| Breeder | Granite Gables Shelties |
| Location | Grants Pass, Oregon |
| Contact | granitegables.com |
| | |
| --- | --- |
| Breeder | IvanLee Shetland Sheepdogs |
| Location | Lebanon, Oregon |
| Contact | 541-259-1275 / ivanleeshelties [at] gmail.com |
| | |
| --- | --- |
| Breeder | Kensil's Shelties |
| Location | Oregon |
| Contact | sylviacalderwood [at] aol.com |
| | |
| --- | --- |
| Breeder | Sheltie Acres |
| Location | Salem, Oregon |
| Contact | 503-393-3680 / info [at] sheltieacres.com |
| | |
| --- | --- |
| Breeder | Corina Olsen, RavenWyn Shelties |
| Location | West Portland, Oregon |
| Contact | ravenwyn.com |
Sheltie Breeders in Pennsylvania
| | |
| --- | --- |
| Breeder | Misty Foehlinger, Misty Morning Shelties |
| Location | Maytown, Pennsylvania |
| Contact | 717-426-2171 / mistyshelties [at] excite.com |
| | |
| --- | --- |
| Breeder | Brieya Shelties |
| Location | Bechtelsville, Pennsylvania |
| Contact | 610-845-9858 / brieya [at] dejazzd.com |
| | |
| --- | --- |
| Breeder | Denise Perkovich, Jemari Shelties |
| Location | Pennsylvania |
| Contact | 570-561-3992 / perkjemari [at] aol.com |
| | |
| --- | --- |
| Breeder | L-N-D Shelties |
| Location | Elizabethtown, Pennsylvania |
| Contact | lnd-shelties.com |
| | |
| --- | --- |
| Breeder | Mirmar Shelties |
| Location | Hellertown, Pennsylvania |
| Contact | 610-838-0837 / mirmar [at] ptd.net |
Sheltie Breeders in South Carolina
| | |
| --- | --- |
| Breeder | Crosswood Shelties |
| Location | Saint Stephen, South Carolina |
| Contact | 843-567-2504 / maryejb [at] hughes.net |
Sheltie Breeders in South Dakota
Sheltie Breeders in Tennessee
| | |
| --- | --- |
| Breeder | Jeff and Kerri Denter, Felicity Shetland Sheepdogs |
| Location | Westmoreland, Tennessee |
| Contact | 615-442-7056 / kerri82286 [at] aol.com |
| | |
| --- | --- |
| Breeder | Aldebaran Shelties |
| Location | Lenior City, Tennessee |
| Contact | aldebaranshelties.tripod.com |
| | |
| --- | --- |
| Breeder | Rod N' Stuff Shelties |
| Location | Savannah, Tennessee |
| Contact | streetie.com |
| | |
| --- | --- |
| Breeder | Sundrifter Shelties |
| Location | Tennessee |
| Contact | kfaille [at] dtccom.net |
| | |
| --- | --- |
| Breeder | Winterlace Shelties |
| Location | Tennessee |
| Contact | WinterlaceShelties [at] prodigy.net |
Sheltie Breeders in Texas
| | |
| --- | --- |
| Breeder | Diana Rockwell, Rivendell Farms Kennel |
| Location | Harper, Texas |
| Contact | 830-864-5325 / rivendellfarms1 [at] gmail.com |
| | |
| --- | --- |
| Breeder | JR's Little Cuties |
| Location | Ferris, Texas |
| Contact | 469-386-7381 / SheltieGirl1215 [at] myway.com |
| | |
| --- | --- |
| Breeder | Mary Masek, Masek Kennels |
| Location | Ferris, Texas |
| Contact | masekkennels.com |
| | |
| --- | --- |
| Breeder | Lockehill Shelties |
| Location | Texas |
| Contact | lockehil [at] gvtc.com |
| | |
| --- | --- |
| Breeder | Musical Shelties |
| Location | Azle, Texas |
| Contact | 817-448-8444 / Dmusick [at] swbell.net |
| | |
| --- | --- |
| Breeder | Shalaine Shelties |
| Location | Texas |
| Contact | shalaine.com |
| | |
| --- | --- |
| Breeder | Wildwind Shelties |
| Location | Venus, Texas |
| Contact | 817-703-8746 / wildwind [at] aircanopy.net |
| | |
| --- | --- |
| Breeder | Linda Cobbs, Lil Shelties of Texas |
| Location | Houston, Texas |
| Contact | 409-956-4537 / linda_fay_cobbs [at] sbcglobal.net |
Sheltie Breeders in Utah
Sheltie Breeders in Vermont
Sheltie Breeders in Virginia
| | |
| --- | --- |
| Breeder | Amarden Shelties |
| Location | Northern Virginia |
| Contact | 703-753-5012 / amardenshelties [at] msn.com |
| | |
| --- | --- |
| Breeder | Medolyn Shelties |
| Location | Northern Virginia |
| Contact | 703-926-5795 / jen [at] medolynshelties.com |
| | |
| --- | --- |
| Breeder | Sparkshire Shetland Sheepdogs |
| Location | Spotsylvania, Virginia |
| Contact | sparkshire.com/index2.htm |
| | |
| --- | --- |
| Breeder | Darmil Shetland Sheepdogs |
| Location | Shenandoah Valley, Virginia |
| Contact | darmilshelties.com |
| | |
| --- | --- |
| Breeder | Kuntry Road Shelties |
| Location | Virginia |
| Contact | 276-251-5909 / kuntryrdshelties [at] aol.com |
Sheltie Breeders in Washington
| | |
| --- | --- |
| Breeder | Accent Shelties |
| Location | Buckley, Washington |
| Contact | 360-897-9090 / nancy [at] accentshelties.com |
| | |
| --- | --- |
| Breeder | Montrose Shelties |
| Location | Spanaway, Washington |
| Contact | 253-847-7647 / sheltypaws [at] aol.com |
| | |
| --- | --- |
| Breeder | Shadoway Shelties |
| Location | Woodland, Washington |
| Contact | shadowayshelties [at] aim.com |
| | |
| --- | --- |
| Breeder | Carol Nelson, Harborlite Shelties |
| Location | Graham, Washington |
| Contact | 360-893-6568 / cnofhl [at] aol.com |
Sheltie Breeders in West Virginia
| | |
| --- | --- |
| Breeder | Misty Buhrman, Buhrman Shelties |
| Location | Berkeley Springs, West Virginia |
| Contact | 304-258-6761 / sheltiemist77 [at] aol.com |
| | |
| --- | --- |
| Breeder | Belmar Shelties |
| Location | East Bank, West Virginia |
| Contact | lgbelmar [at] aol.com |
| | |
| --- | --- |
| Breeder | Carmylie Shelties |
| Location | Hedgesville, West Virginia |
| Contact | 304-821-1012 / carmylie [at] earthlink.net |
Sheltie Breeders in Wisconsin
| | |
| --- | --- |
| Breeder | Birchwynd Shelties |
| Location | Green Bay, Wisconsin |
| Contact | birchwynd.com |
| | |
| --- | --- |
| Breeder | Candlelit Shelties |
| Location | Milwaukee, Wisconsin |
| Contact | candlelitsheltie [at] aol.com |
| | |
| --- | --- |
| Breeder | Moes Windy Hill Shelties |
| Location | Spring Valley, Wisconsin |
| Contact | 715-772-3191 / moe [at] wwt.net |
| | |
| --- | --- |
| Breeder | Purdee Shelties |
| Location | Holmen, Wisconsin |
| Contact | 608-526-1107 / purdeeshelties [at] yahoo.com |
| | |
| --- | --- |
| Breeder | Silverpine Shelties |
| Location | South Eastern Wisconsin |
| Contact | 414-481-6404 |
| | |
| --- | --- |
| Breeder | TouchTone Shelties |
| Location | Redgranite, Wisconsin |
| Contact | 920-566-0145 / creations [at] snovali.com |
| | |
| --- | --- |
| Breeder | Stable Lane Shelties |
| Location | Wisconsin |
| Contact | stablelane [at] new.rr.com |
| | |
| --- | --- |
| Breeder | Vicky Johnson, 7 Bridges Shelties |
| Location | Galesville, Wisconsin |
| Contact | 7bridgesshelties.com |