A History of Shelties
Unlike miniature dog breeds that resemble their larger counterparts, Shelties didn't evolve through selective breeding of small Rough Collies. Shetland Sheepdogs actually go back 300 years to Scandinavian herding dogs. Only much later in the Sheltie's history did extensive Rough Collie crosses create the distinctive Lassie look.
The Sheltie Ancestry
All modern Shelties, whether the American or English type, descend from common bloodlines first developed on the Shetland Islands in the 1700s.
The early Sheltie breed emerged when Scottish farmers imported Scandinavian herding dogs to the islands. They were most likely a Spitz breed, similar to the modern Icelandic Sheepdog.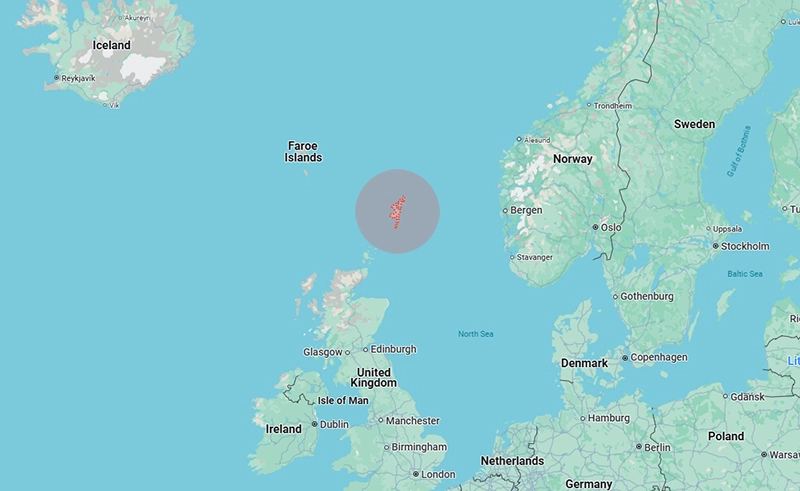 Throughout the 1700s, the Spitz dogs were crossbred extensively with mainland working dogs like the Greenland Yakki (now extinct), Rough Collie, and Border Collie.
The emerging breed was also miniaturised by crosses with small pet breeds like the King Charles Spaniel (aka English Toy Spaniel) and the Pomeranian.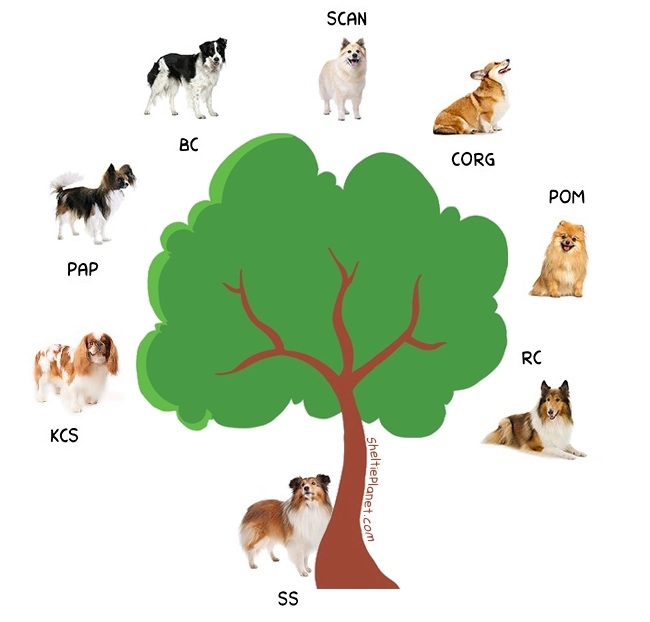 There are two complementary explanations why the Shetland farmers chose to miniaturize their working dogs:
1. The Island Rule
The Shetland Islands are famous for their miniature animals, including the Shetland Pony which stands at around one meter tall. Shetland Sheep are also smaller and lighter than their mainland counterparts.
In evolutionary biology, the Island Rule is the phenomenon of large animals like horses, sheep, and dogs tending toward dwarfism. Conversely, small animals like birds, rats, and lizards tend towards gigantism.
In the timeframe of Sheltie evolution, it's more likely that early Shelties were selectively bred to be smaller, in line with existing island stock. These small dogs needed less food and were easier to keep, while being able to watch and herd dwarf cattle just as effectively.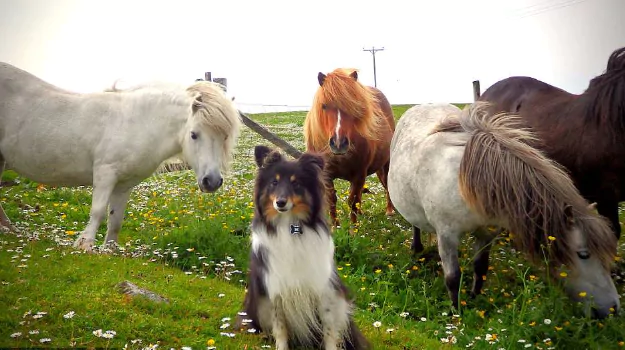 2. Rich Tourists
During the 1800s, Shetland Island farmers hit on a new trend: tourists found their little working dogs rather cute and wanted to buy them as pets.
Then known as Toonies, the wee working dogs were further crossbred with Pomeranians, Papillons, and Corgis. These bloodlines produced intelligent yet cute little dogs that 19th century tourists had never seen before.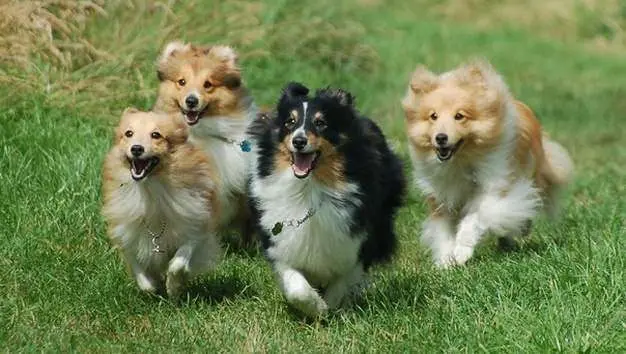 Shetland Collies
By 1900, breeders realized the original working dog breed was disappearing. So they traced the Sheltie history and landed on the fine idea of once again crossbreeding them with Rough Collies.
The new lines appeared on the mainland in 1906 and became an instant hit. The breed became known as the Shetland Collie and was recognized by the English Kennel Club (1909) and the American Kennel Club (1911).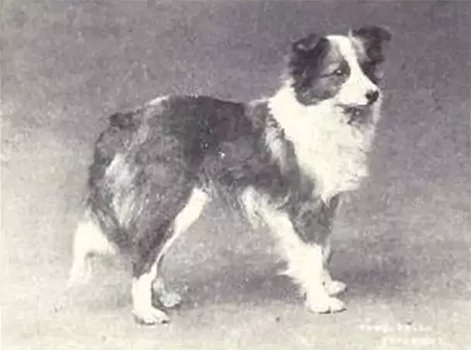 Early Sheltie photos depict dogs that resemble Border Collies more than Rough Collies. Most notably, they lacked the distinctive narrow face of modern Shelties and Lassies. However, there were familiar features in the making: the Irish coat pattern, large ears set on top of the head, and light, agile bodies.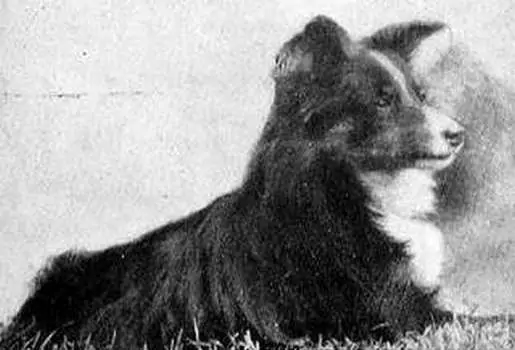 Then things got political. As further Rough Collie crosses were made, collie breeders began shunning Shetland Collies as "little mongrels". They called for greater distinction between Shetland Collies and Rough Collies, and the Kennel Club conceded with an official name change to Shetland Sheepdogs.
The Modern Shetland Sheepdog
Until as late as the 1940s, Shelties were crossed with Rough Collies in order to create a distinct breed with ideal temperament and appearance. The modern Shetland Sheepdog breed standard was finalized in 1952, making further crossbreeding much more of a hindrance than a help.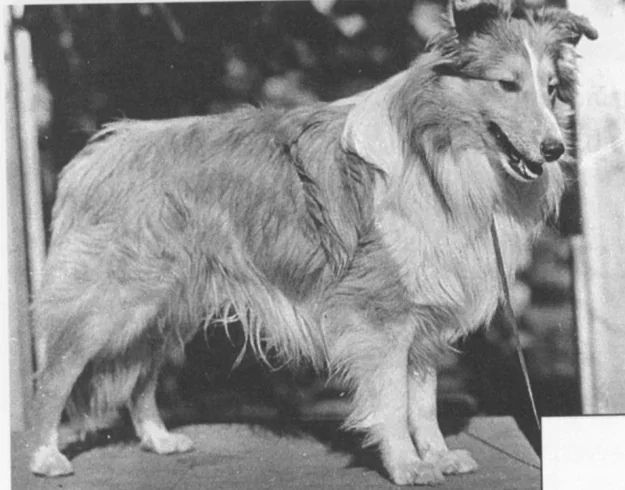 And that's where our Sheltie history becomes the Sheltie present. For 70 years straight, Shetland Sheepdogs have been bred to the modern standard to maintain the iconic small dog breed we know and love today.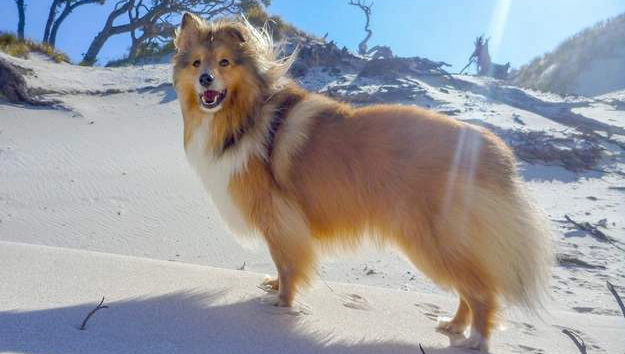 Share this with a friend