How To Photograph Your Dog
These are my top ten tips on photographing your dog, from choosing the perfect setting and camera angle, to being patient and capturing your pet in the moment.
I originally created Sheltie Planet because I had loads of dog photos I wanted to share. I loved being able to capture Howard and Piper in the moment and save it forever.
So today I'm going to share some pet photography tips based on what I've learned. I hope this inspires you to take more photos of your Sheltie so you can treasure them forever.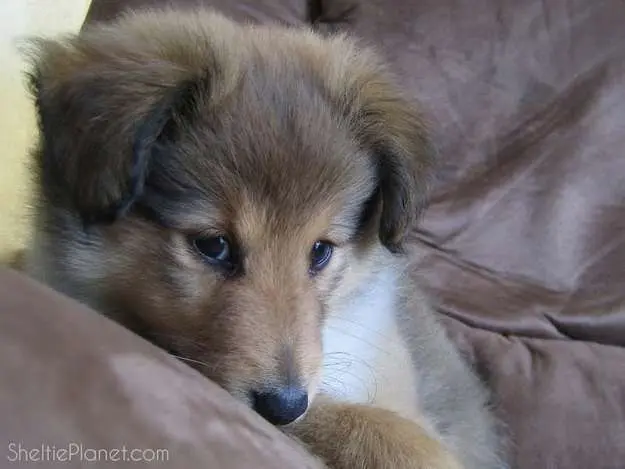 1. Choose Your Setting
I love taking outdoor photos because there is heaps more light than when you're cooped up indoors. The natural scenery also complements your animal subject.
So next time you take your dog for a walk in the park or along the beach, take your camera with you and get snap happy.
Play time is also the ideal opportunity to capture a pet on camera—he'll be demonstrating a range of interesting movements and he'll be extra joyful too!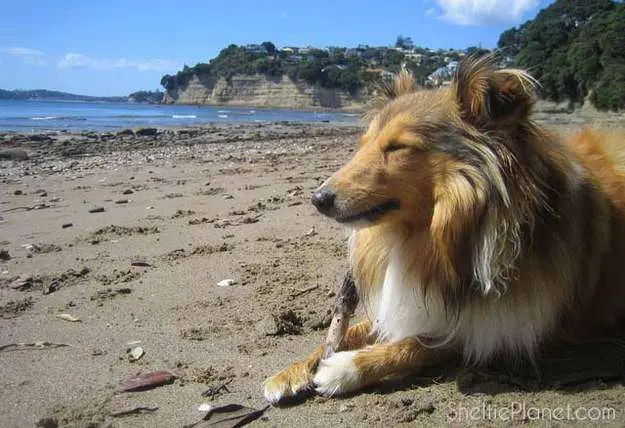 2. Get Down Low
When we take photos of people, we're already at eye level so the photo comes out at a natural angle. This adds a level of intimacy to the picture and you can get in as close as you like to frame your subject.
However with pets, you have to make the effort to get down low to be at their eye level and create the same effect. Welcome to the world of the Sheltie! Things look very different from down here and your photo will reflect that dog-level perspective.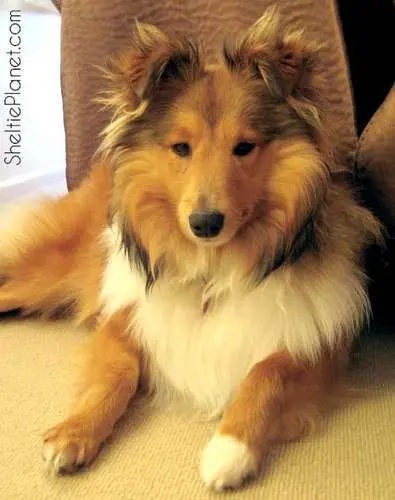 3. Get In Close
Since dogs are smaller than humans, they can easily get lost in the photo unless you get in close to them. This can be tricky—usually Howard runs away from the camera, while Piper comes right up and sticks his nose on the lens! But if you persevere you can get a fantastic close-up picture that captures lots of gorgeous details.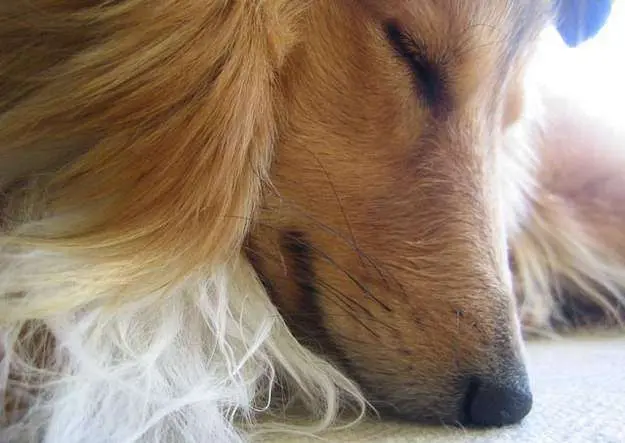 4. Capture Their Personality
Pet photographs work best when they capture the personality of the animal—the same way as we like to be happy and smiling in our human photos.
With Shelties, we have plenty of opportunities to freeze the moment. They may be lying on their backs with four fluffy paws poking in the air. Or displaying a big Sheltie smile when they're panting after a good run. This is such a quirky dog breed with such expressive faces, they are begging to be photographed at every opportunity.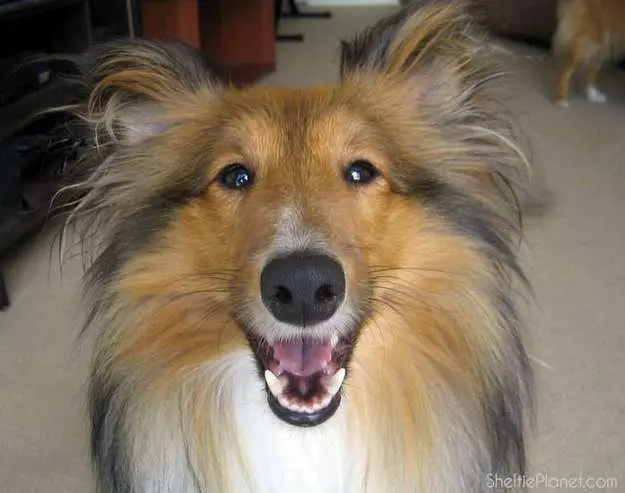 5. Capture Different Angles
Your dog looks different from various angles so create variety in your approach. If you're taking a full body shot, try to get the whole pooch in the picture and don't cut off the tip of the tail, ears or paws. A half body shot is good too, as long as it's deliberate and suits the composition.
If you're going for a facial close-up, focus on the eyes and get in tight around the head without too much empty space around the sides. And if your dog likes being photographed, try some silly angles too, making your pet photograph truly unique.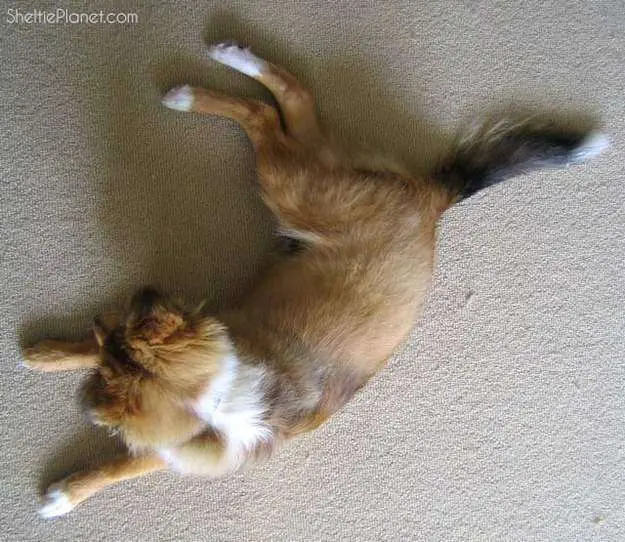 6. Capture Good Light
Photographers always talk about light and this is really what makes or breaks a good photo; there is only so much digital adjustment you can make later on.
Natural light is better, which is why I prefer an outdoor setting, although you can still get good natural light in a house with lots of windows on a sunny day. Just be sure to avoid dark shadows, especially on your subject. Also avoid using a camera flash unless your dog has lots of black fur—in which case a flash might help highlight more details of the dark coat.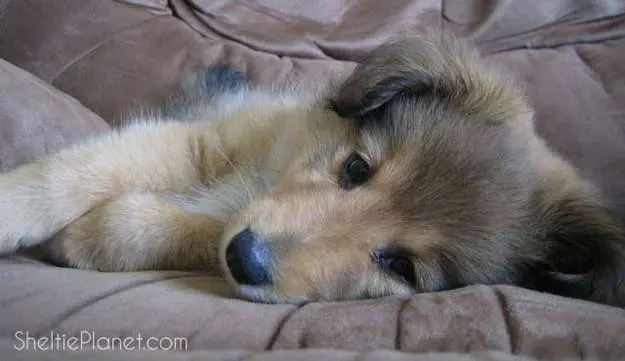 7. Avoid Motion Blur
Pets and children can make notoriously difficult subjects because they won't stay still! There are two ways you can manage this: first, work with your dog by offering treats or simply being very patient and waiting for them to pause.
Alternatively, set your digital camera to Pet Mode which increases the shutter speed and reduces the likelihood of a blurry image. It also helps to keep a very steady hand at the crucial moment—lean against your knee or use a tripod if you have difficulty.
If your Sheltie is zooming all over the place then it's generally not a good time to take photos as you'll just end up with lots of motion blur. However, if you're keen to experiment, you could try shooting in Burst Mode which takes a series of rapid-fire photos in a row, making for an interesting sequence of movement shots.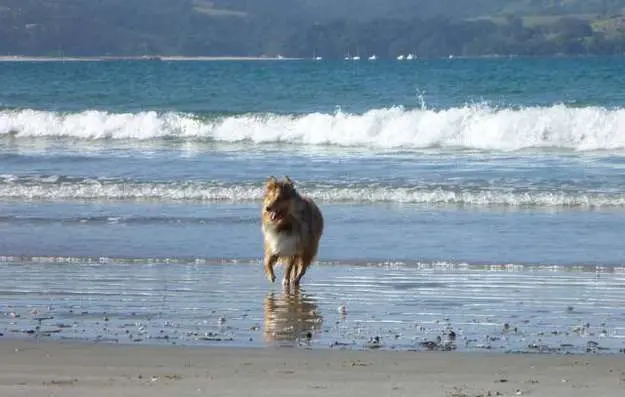 8. Use Multiple Subjects
As the owner of two Shelties, the ideal photograph contains both of them together, both with expressive, happy faces with good focus and composition and a beautiful natural background. Of course, such a photo is very hard to come by. It's hard enough to photograph one dog, let alone two under these circumstances.
Another way to use multiple subjects and make the photo more meaningful is to have your Sheltie interacting with his human family. Posing is fine although often it's the spontaneous shots in which both humans and animals are caught off-guard that make the really classic photographs you come to treasure.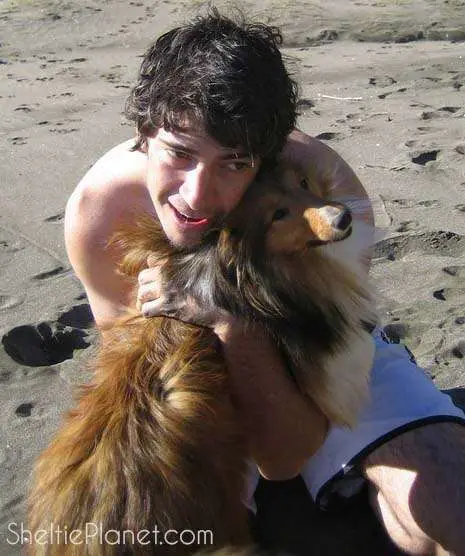 9. Capture The Moment
Although Shelties can pose rather well when you ask nicely, it's the spontaneous shots that produce the best results. So rather than have your dog work around you and your camera, just be patient and lie in wait while he does his thing. He might be enjoying a tasty bone, rolling on the floor having a scratch, watching squirrels in the garden, or barking at the waves rolling in on the beach. Capture your Sheltie in the moment and your patience will pay off big time.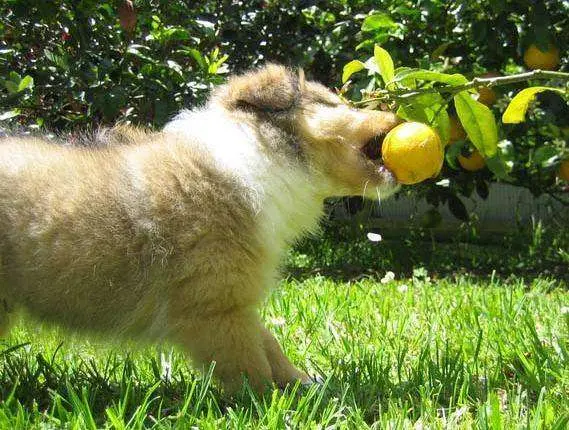 10. Experiment
Everything I've learned about pet photography has been from trial and error. When we got Howard as a puppy I was eager to snap away at this beautiful little bundle. The more photos I took the more I realized I was improving. So the best way to improve your pet photography skills is with hands-on practice and experimentation.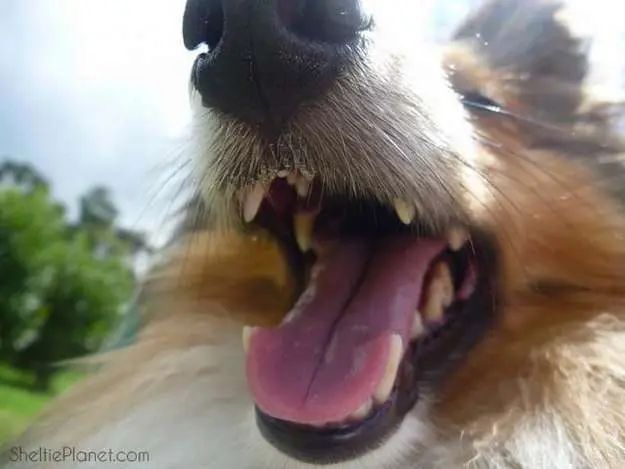 Thanks for checking out my tips on how to photograph your dog. I hope they inspire you to take more photos of your fur babies.
Share this with a friend