Find Sheltie Puppies for Sale Near You
By Becky Casale | About | Download her Ebook
Find Sheltie puppies for sale with ethical breeders, and learn what you'll need when you bring your Shetland Sheepdog puppy home.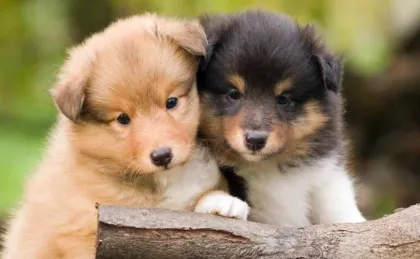 Sheltie Puppies for Sale by Breeders
If you don't plan to adopt via Sheltie rescue, it's vital that you only buy your Sheltie puppy from a professional breeder. They perform genetic screenings, raise their puppies with kindness, and seek only to maintain the breed (not oversupply the pet trade).
NEVER buy a Sheltie from a puppy mill, pet store, or online listing where the kennel isn't specified. These puppies are often weaned early, carry inherited diseases common to purebred dogs, and are poorly socialized which leads to lifelong behavioral problems. What's more, puppy mills thrive on animal cruelty and neglect. Know the 6 Warning Signs of a Puppy Mill and Never Buy Pet Store Puppies.
To find Sheltie puppies for sale near you, check our listings below in the US, UK, Canada, Australia, and New Zealand.
The day you bring a new Sheltie puppy home, your life will change big time. The first weeks are demanding: you'll spend hours bonding with your puppy and at times the constant supervision can be overwhelming. So get the whole family involved and take turns to look after him.
Everything in your home is novel to your Sheltie puppy. He'll chew on everything, explore every crevice, and have frequent accidents on the carpet. Stock up on everything you need for your new puppy before you bring him home, so you're prepared for all the mischief and mishaps that lie ahead. See what you need for a new Sheltie puppy here.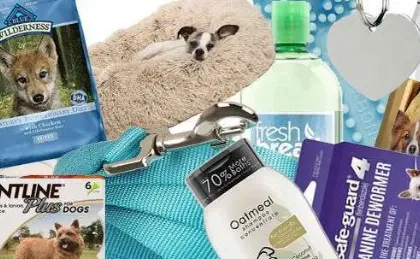 Puppies' bladders and bowels are small and weak. They can't hold it in for more than a few hours, so you need to offer frequent toilet breaks to lessen the number of accidents in the house. At the same time, start housetraining your Sheltie so you don't create lasting bad habits.
Traditional housebreaking starts by training your puppy to pee and poop on puppy training pads. Around four months old, you can move the training pads outside as a cue, before removing them altogether. See how to housetrain your Sheltie puppy in two stages here.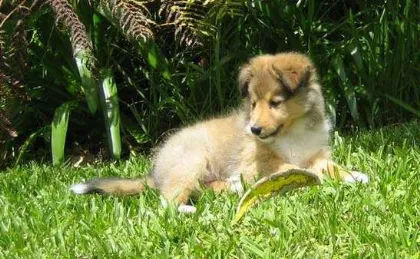 Sheltie puppies go through rapid developments after birth, growing to full size by one year old. The coat continues to develop until they're three years old! To see what these developmental stages look like check out these gorgeous pictures of Sheltie Puppies as they grow up.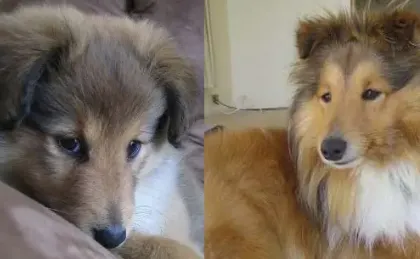 Sheltie Planet readers sent in their favorite puppy photos to build this beautiful collection of 101 Sheltie puppies. Get ready for cute overload because these guys will melt your heart. Silly, curious, playful, sleepy, bashful... oh wait now I'm just naming dwarves. View the Sheltie puppy gallery here.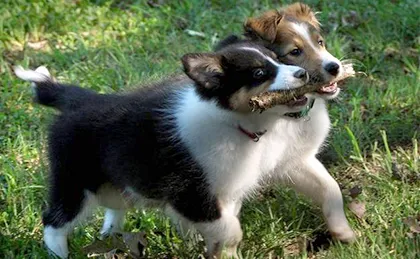 Breeders often give their Sheltie puppies nicknames, leaving the official naming of your pet up to you. So what will you name your puppy? Her name is more than a token identifier; you'll be hollering this name at the dog park for years to come. And you'll need to choose a name that your Sheltie can easily distinguish from other common words. The trick is to favor hard letter sounds, fewer syllables, and a single variation. See 101 Sheltie puppy names for inspiration.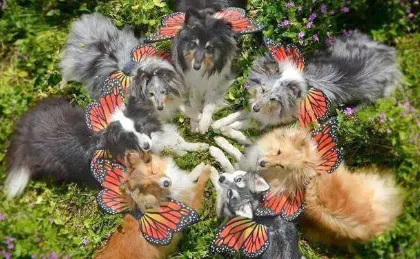 Puppy mills are large-scale breeding operations. With irresponsible and often unregulated breeding practices, they produce traumatized dogs who are vulnerable to infectious and genetic diseases. At puppy farms, dogs are bred to exhaustion, while puppies are weaned and separated from mom early to begin the cycle again.
Raids of illegal puppy mills often find cramped feces-ridden cages, untreated injuries and infections, parasites, painful matted fur, and severe psychological trauma. How can you tell if you're unwittingly supporting this trade when you go to buy a puppy? Here are 6 warning signs of a puppy mill when you're browsing Sheltie puppies for sale.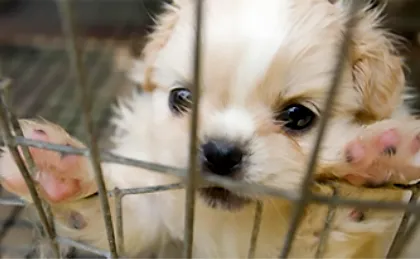 The devastating truth about pet store puppies is they are almost always sourced from animal cruelty. Sometimes you're looking at the result of accidental breeding by pet owners, but more often these dogs come from puppy mills. Here are 8 reasons why you should never buy Sheltie puppies for sale in a pet store.
If you're getting a Sheltie puppy or already have a Sheltie and want to know more about your best friend, read Shelties: The Complete Pet Owner's Guide (ebook or Kindle). This illustrated guide includes:
Detailed advice on raising Shelties puppies through to old age.
Tutorials on grooming, training, obedience, exercise, and healthcare.
Personal stories and expert insights into the Sheltie's innate behaviors.
Lavishly illustrated with 140+ adorable Sheltie photos.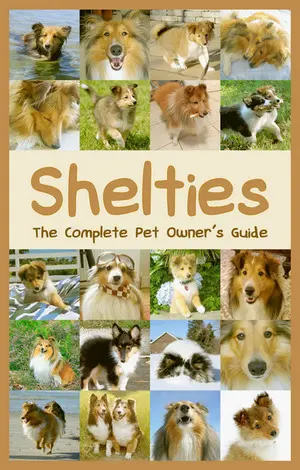 Thanks for checking out my ebook, I know it will be a huge help as you get to know your new Sheltie puppy!